The Sexy Ladies Below
Are Selling Their Naughty Nudes, Homemade Sextapes & Worn Panties

Welcome to page thirteen of the SlipperyBean directory. We have lots of sexy ladies trying to earn a few quid, by selling their naughty nudes, sexy home movies, worn panties and dirty knickers and much more.. 
You do not need to login, or register to chat, or even buy a pair of dirty knickers from any of our girls.


South west glamour model I have been featured I am also a firedancer for TrashDolls. I am currently at college learning edcl and also learning to use a forklift


Hi my name is Leanna and I am offering a great selection of personalized photos, nudes, and worn panties. You're money will not be wasted, just spend it and see.



I am a horny house wife looking to make a little side cash. I love being spanked and getting my hair pulled. Sex from behind is the best kind of sex. I love being dominated and tied up and bit. Biting makes me squeal in pleasure.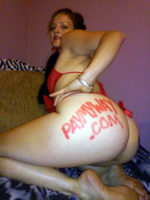 I'm what you would call naughty by nature, I love sex and even more I love role playing. Theres not too much that I'm not open minded to. I would love to suck on your cock while you tickle my clit with your tongue.
Girls Selling Nudes, Ladies Selling Worn Panties, Women Selling Sextapes
SlipperyBean.com
Signup Now to sell your nudes, dirty knickers, sextapes or any other naughty services..