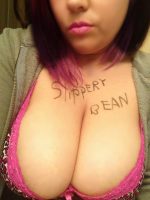 Latest SlipperyBean Seller Club Members
Selling Their Nudes, Naughty Videos & Worn Panties!
These are the latest members, people selling their nude pics, sextapes and dirty knickers..
If you want to start working from home, earning money, join now.
Our Sellers LOVE getting new comments, even if it is just someone saying, "Hi"
So why not leave some love, leave a comment, no need to register!