Red And Hot As Embers
| | |
| --- | --- |
| Name | Ember Allen |
| Age | 27 |
| Boob Size | 36DDD |
| Status | Single |
| Orientation | Bi-Curious |
| Lives In | Tampa, FL |
| Occupation | Model |
| Kinks | Bondage, toys, massage, trying new positions |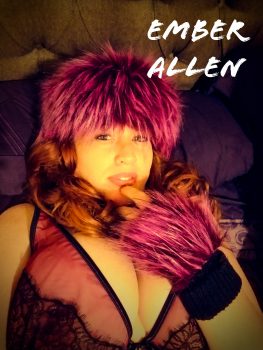 About Me
My name is Ember Allen.
I'm currently attending college and looking for fun! I'm a natural redhead and have all the feisty sass to prove it! I can be shy at first, but my adventurous side wants to try and experience everything! I like mixing business and pleasure- let's mix it up!
You can ask for anything!
I'm Selling Nudes
Custom Fansigns
Bra & Panty Fansigns- $5
Topless Fansigns- $10
Nude Fansigns- $15
Buy My Nudes
Top Nude- $10
Bottom Nude- $10
Full Body Nude- $15
Pic your pose- pricing to be determined
I'm Selling Sextapes
My Naughty Videos
All videos with be discussed for pricing. We will discuss what you want in your video and come up edith a fair price together.
I'm Selling Worn Panties
My Dirty Knickers
Panties worn 24 hours- $15
Including autographed pic with panties on- $20
Panties masturbated in and worn 24 hours- $25
Including autographed pic masticating with panties on- $30
Panties worn after sex- $30
Including autographed pic with panties on- $35
Specific request prices vary. Just ask. :)
Other Products & Services
Other Things I Am Selling
Please just ask for anything you want. I can be very accommodating. We can discuss price once I know what you need.
How To Buy
I accept PayPal. My account email is Emberentertains@gmail.com
I also accept payment through the Cash App. My cashtag is $EmberAllen.
If you need another method, just ask. :)