Horny Nurse Has Joined SlipperyBean To Sell Nudes, Sextapes & Panties
| | |
| --- | --- |
| Name | Horny nurse |
| Age | 32 |
| Boob Size | 36E |
| Status | MArried |
| Orientation | Anything Goes |
| Lives In | Devon |
| Occupation | Nurse |
| Kinks | Bondage, playing, dirty kink, three domes, two dicks at once, shoving objects into me, kinky clothes, and the most important…… semen |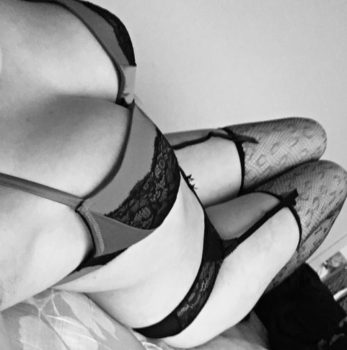 All About Me
Hello guys and girls
I'm a 32 year old nurse with a massive obsession….. that is SEX. I can assure you that sex is all I think about.. I guess I have to be so accountable at work that after I go crazy for cock.. bottles… dildos… anything I can stick in me to make myself squirt including the odd bed post

. I do have a husband however he is not aware I am on here…. Again, another dirty secret of mine. However he sure is up for anything I ask him to and for the right price I'm willing to record or picture what ever you want me to do….. i am very much looking forward to your requests. I have sex daily, most days I will masterbate also. I like to have a naughty little play in the most obscene places including in the sauna, shop changing rooms and the work toilet.
I am a lively person and a mum. My life consists of a very important job, husband and taking care of my children but all good people have a naughty side and this is something that I would like to explore with you!!!!.
I go to the gym 4 days a week also, I like to work out and get sweaty. I am a size 14 with size 36e breasts. I have a curvy mum body with hips and an amazing ass. I like to eat out regularly and socialise where possible. I like to have naughty dirty conversations and the thought of sending my pictures ect to you excites me… the thought someone could orgasm over my body makes my clit tingle…..
So come give me a taste
. I am willing to sell my underwear especially to your desires for the right price be that working out or post work/sex/sauna…. Just try me. I am also willing to sell nude photos and photos with saucy undies… these can also be sold. I am also willing to take some secret pictures of me having sex or making myself cum…. I will take requests all you've got to do is ask.
I'm very open to talking also. We could get to know each other? I'm happy to send anything you ask for
My email is [email protected]
If you like my page, and me, please consider hitting the Facebook & Twitter buttons above to share my SlipperyBean profile page with the world :-)
You can see exactly what I am selling below. I will let you know if I am selling my nude pics, naughty home videos or dirty knickers. If you don't see what you want listed, please leave me a message below with what you want, you may get lucky.
Buy My Custom Fansigns
I am selling both nude pictures, underwear pictures, sexual pictures, I also take requests.
I am happy to sell pictures and picture albums if there are specifics you would like I am open to this and have an email that I can give to you. We can discuss prices at that point x
Buy My Naughty Pics
As stated I will have an album of sexy pictures, an album of nice underwear, an album of dirty underwear to sell, a kink album of cum shots
Buy My Sextapes
So I am willing to record masterbating or sex just request and we can discuss what you would like to see and a price.
Buy My Dirty Knickers
So I will be selling underwear that has been worn, spunk stained, post gym, post work, post sex. I am also willing to send blood stained pants… anything goes..
Other Things I'm Selling
You should know that I am a nice person. I am trying this out as I need an escape from everyday life and this is something that has always excited me.