Lil Grasshoppers Has Joined SlipperyBean To Sell Nudes, Sextapes & Panties
| | |
| --- | --- |
| Name | Lil Grasshoppers |
| Age | 39 |
| Boob Size | 36D |
| Status | Single |
| Orientation | Bi-Sexual |
| Lives In | Military always on the go |
| Occupation | Pharmaceutical |
| Kinks | I have a wide variety of excitement. My excitement fluctuate with my moods. The biggest excitement is seeing whomever I am with excited and can't wait to touch me. Love some low grade bondage. Let chat for more details |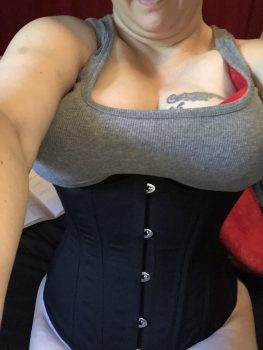 About Me
Fun loving sexy girl looking to have fun. Interested in being a low-key submissive.
I am one who loves to please. I want to hear your fantasies and wanna make them come true. I love to feel just enough pressure to know how eager you want me.
I get off knowing I got you off.. So, why not spend some money and buy my custom pics, videos and even my dirty knickers.
Buy My Sexy Fansigns
1 for $15 (each signature order is considered custom)
5 for $60 (each signature order us considered customer)
Buy My Personalized Photos or Photo Sets
Lingerie/sexy outfit(s)
1-$10
5-$50
10-$75
Buy My Semi-Nudes
1-$15
5-$60
Buy My Naughty Videos
Video sessions can be discussed. Depending on variety of aspects will depend if video order can be complete.
Pricing will vary..
Buy My Dirty Knickers
Pair pf panties my choice $20 worn for 24 hours
Pair of panties with fansign for 24 hours is $25
All pair will include masterbate session.
Dual masterbate session extra $15
Other Things I Am Selling
Custom orders can be requested.
Set of 5 plus cost of desired outfit. Total will be based on what outfit is selected. Message for further details
Masterbating photos 10-$45
Custom photos (no masterbate) 10-$50
Custom photos with masterbate is 10-$90
fantasy/Materbate 15-$130
Wanna chat? We can talk about your fantasy or sexting through Kik. Just message me for access. $15 per hour
How To Buy
Cash app. $LilGrasshoppers
Paypal (friends and family or order will be rejected) [email protected]
Before sending payments please email.