All About Me
YOU FOUND ME !
To start I'm a Virgin at this! Hello sweetheart I am a 5'2 petite Italian Goddess with dark hair who loves funky music, drag races, and strip poker. Pretty Baby Got Back so its all about the cutie with the BIG booty with me. I'm sharing my very secret ASSortment of SEXY pics and panties. So if you like BIG BUTTS and you cannot lie…. then you get my itty bitty waist and a round thing in your FACE
I'm sexy not sluty. Pretty baby's got class and pretty baby's got a SUPER nice ass. I have long legs (thick thighs) and long beautiful lashes. I'm a girly girl who has plenty of curves and wears pumps daily. I was born to wear high heels honey. They make my Ass look even better!
To be honest I am shy. This site is my secret project (actually forbidden) so remember my pics are naughty not nasty but they are SMOKING HOT and super SEDUCTIVE. I PROMISE to excite you with my Amazing Ass and you do get to see PLENTY of me.
SO CHECK THAT ASS OUT
My Teaser peek is only $9
[email protected]
Kik me at Prettybabyback
If you like my page, and me, please consider hitting the Facebook & Twitter buttons above to share my SlipperyBean profile page with the world :-)
You can see exactly what I am selling below. I will let you know if I am selling my nude pics, naughty home videos or dirty knickers. If you don't see what you want listed, please leave me a message below with what you want, you may get lucky.
Buy My Custom Fansigns
Custom Fansigns $29
Sorry no nudes
Buy My Naughty Pics
Private Beans
Each 20 pictures minimum
TEASE PEEK $9
THONG SHOW $49
BARE BOOTY $99
Once payment is received I will email the password to the Bean of your choice
Buy My Dirty Knickers
I smell as good as I look. There's only one way to find out. Promise to be worn 2 days minimum. I send a picture of proof that I was indeed wearing them. The faster you drop me an email , the faster my panties cum to you.
Hurry prices are going up
$55. Outside of U.S. I add shipping
$ 150 Special requests
Only This is a SEXY sneak peek of my AMAZING ASS . Cum see my BIG CURVY BOOTY in an ASSortment of HOT poses in my short shorts, my itty bitty bikini, and my sexy panties. The last 3 pics will leave your jaw dropping . 10 pics in this gallery. The reason its only is because you're gonna be BEGGING for more! It's gonna be HARD for you not to want my THONG SHOW bean I'm on Booty Duty Now Just email [email protected] for the private password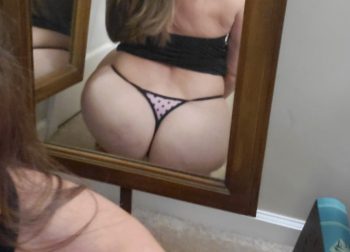 49$ Hurry price is going up ALL ASS. Pretty Baby got back and you get to finally see it. That Booty is Poppin like BOOM in a thong. Im wearing many different ones and my VOLUPTUOUS ass is gonna blow your mind while you enjoy all kinds of SEXY poses. 20 pics in this SEDUCTIVE gallery. It's gonna be HARD for you not to want my NUDE BOOTY bean CHECK THAT ASS OUT Just email [email protected] for the private password
How To Support Me
I accept Cashapp
Visa Virtual e card (just Google it) Almost instant and so easy
Also accepting tips
[email protected]
Kik me at : Prettybabyback